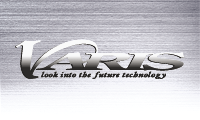 VARIS-SUBARU LEVORG ARISING-IIはHIRANO TIREにおまかせ下さい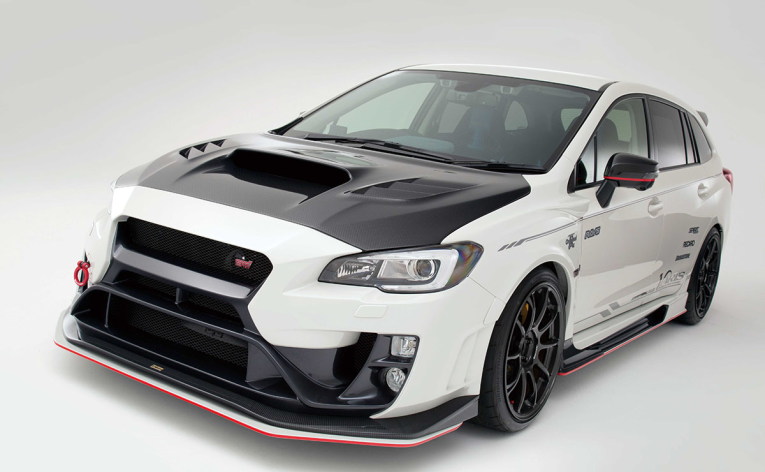 お安くなってます!!
価格はお問合せください!!

SUBARU LEVORG ARISING-II
素材
型番
FRONT BUMPER ※1
UNDER LIP CARBON
VASU-313
UNDER LIP FRP
VASU-314
UNDER LIP単品(IT SELF)"replacement parts"
CARBON
VASU-315
FRP
VASU-316
FRONT BUMER用 EXETENSION LIP
FRP
VASU-317
FRONT BUMER用 HYPER CANARD (L/R set)
CARBON
VASU-318
FRP
VASU-319
FRONT FENDER 8mm OVERWIDE ※2
VARIS F/B専用 for VARIS F/B
FRP
VASU-320
SIDE SKIRT+SHROUD
FRP+CARBON
VASU-321
FRP+FRP
VASU-322
AIR SHROUD単品(IT SELF) "replacement parts"
CARBON
VASU-323
FRP
VASU-324
REAR UNDER SKIRT 純正 REAR BUMPER専用品 ※3
CARBON
VASU-305
FRP
VASU-306
REAR UNDER FLIPPER
CARBON
VASU-307
FRP
VASU-308
REAR ROOF SPOILER 純正交換タイプ ※4
CARBON
VASU-309
FRP
VASU-310
REAR GATE SPOILER
CARBON
VASU-311
FRP
VASU-312
COOLING BONNET ※5,6,7
純正(Genuine)9.0K→VSDC製法6.0K (当社比)
FRP
VBSU-130
CARBON
VBSU-131
VSDC
VBSU-132
DRY CARBON, MIRROR COVER 2pcs
CARBON
VASU-174
LED REAR FOGLAMP
‐
VLSU-002

NEW

フロントバンパー補強ステーKIT ※6
‐
VASU-199
※1 バンパー本体とリップ 部の2ピース構造 。
キャラクターラインで塗り分け塗装が可能 。純正フォグランプ、ヘッドライトウオッシャーの使用可能。アルミネット付属。
A bumper and a lip are comprised of two pieces. A different color can paint the character line.Latter
term model You can use a genuine fog light, headlight washer. An aluminum net is attached. 
※2 KIT内容・F/F+F/Bエクステンションカバーの4pcs。STIオーナメント使用可能。VAB純正フェンダーに対し片側8mmワイド。
You can use genuine STI ornament. ※3 LED リヤフォグランンプは付属されていません。別途必要になります。 
※4 ハイマウントランプは純正品を使用。 
※5 純正ボンネットダンパー装着不可 
※6 専用ダクトカバー/スタンドバー付 
※7 専用ボンネットダンパー開発予定。 
※8 ダウンフォースによるバンパーのずれを軽減させるキット。
The product is the down force generated at the time diriving, is reinforced parts to reduce the the
bumper is pressed downward.
VARIS目次に戻る