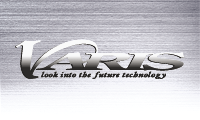 VARIS-SUBARU WRX STI&S4 VAB/VAG ARISING Ⅱは
HIRANO TIREにおまかせ下さい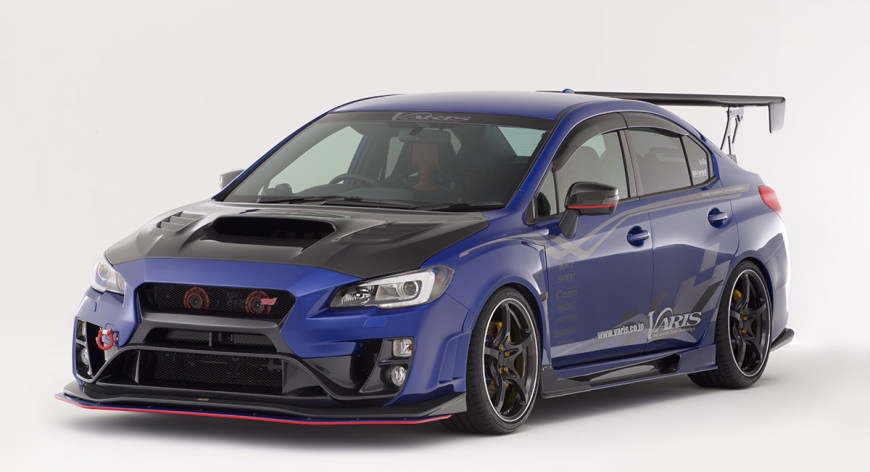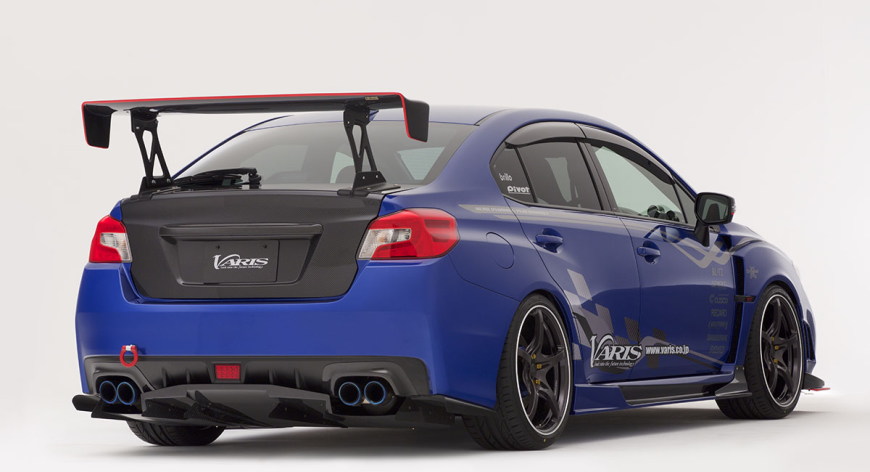 お安くなってます!!
価格はお問合せください!!


WRX STI&S4 VAB/VAG ARISING Ⅱ
素材
型番
FRONT BUMPER ※1
UNDER LIP CARBON
VASU-194
UNDER LIP FRP
VASU-195
UNDER LIP単品(IT SELF)"replacement parts"
CARBON
VASU-196
FRP
VASU-197
FRONT BUMER用 EXETENSION LIP
FRP
VASU-198
FRONT BUMER用 HYPER CANARD (L/R set)
CARBON
VASU-200
FRP
VASU-201
FRONT FENDER 8mm OVERWIDE ※2
VARIS F/B専用 for VARIS F/B
FRP
VASU-202
FRONT FENDER 8mm OVERWIDE
純正F/B専用 for GENUINE F/B
FRP
VASU-203
SIDE SKIRT+SHROUD
FRP+CARBON
VASU-204
FRP+FRP
VASU-205
AIR SHROUD "replacement parts"
CARBON
VASU-206
FRP
VASU-207
REAR DIFFUSER 純正リアバンパー専用品 for normal bumper ※3
CARBON
VASU-167
HALF CARBON
VASU-168
SIDE SPLITTER FIN
CARBON
VASU-171
CARBON HEAT SHIELDS(MUFFLER GUARD)
‐
VASU-172
REAR GARNISH
CARBON
VASU-208
COOLING BONNET HOOD ※5,6,7
純正(Genuine)9.0K→VSDC製法6.0K (当社比)
FRP
VBSU-130
CARBON
VBSU-131
VSDC
VBSU-132
LIGHT WEIGHT TRUNK
CARBON
VTSU-208
VSDC
VTSU-209
GT-WING〜Euro Edition〜1430
ALL CARBON
‐
FRP+CARBON
‐
VAB専用 MOUNT BRACKET ※8
FRP
VGW-S02F
CARBON PILLER GARNISH 6pcs
CARBON
VASU-173
DRY CARBON, MIRROR COVER 2pcs ※9
CARBON
VASU-174
LED TAIL LAMP
‐
VLSU-003

NEW

フロントバンパー補強ステーKIT ※10
–
VASU-199
※1 バンパー本体とリップ部の2ピース構造。キャラクターラインで塗り分け塗装が可能。
純正フォグランプ、ヘッドライトウォッシャーの使用可能。アルミネット付属。
A bumper and lip are comprised of two pieces. A different color can paint the character line.
Latter term model You can use a genuine fog lighe, headlight washer. An aluminum net is attached.
※2 KIT内容:F/F+F/Bエクステンションカバーの4pcs。STIオーナメント使用可能。VAB純正フェンダーに対し
片側8mmワイド(保安基準適合)。 You can use STI ornament.
※3 FRP+CARBON製は装着時に後方から見える部分のみカーボン仕上げ。
When it put on a product made by FRP+CARBON,a part seen from rear is machined in carbon
specifications.
※4 破損時の交換用として Repair parts at the time of the damage/Parts for exchange.
※5 純正ボンネットダンパー装着不可
※6 専用ダクトカバー/スタンドバー付
※7 専用ボンネットダンパー開発予定.
※8 純正ウィングの取り付け穴を使用しGT/WINGをボルトオンで装着するパーツ。
Qith the installation hole of the genuine wing, it can attach GT-WING without processing.
※9 クリア塗装施工済み、保安基準適合、黒ゲルコート仕上げ(別途塗装が必要)。
Clear painting finished. Preservation standard conformity parts. Black Gel Coat
Finished(This product needs the painting) 
※10 ダウンフォースによるバンパーのずれを軽減させるキット。
The product is the down force generated at the time diriving, is reinforced parts to
reduce the the bumper is pressed downward.
VARIS目次に戻る